Atlantic 250cc by Aprilia
MP3 Sport 300cc by Piaggio
Geopolis 250cc by Peugeot
Terra Adventure 125cc by Derbi
Sportcity Cube 125cc by Aprilia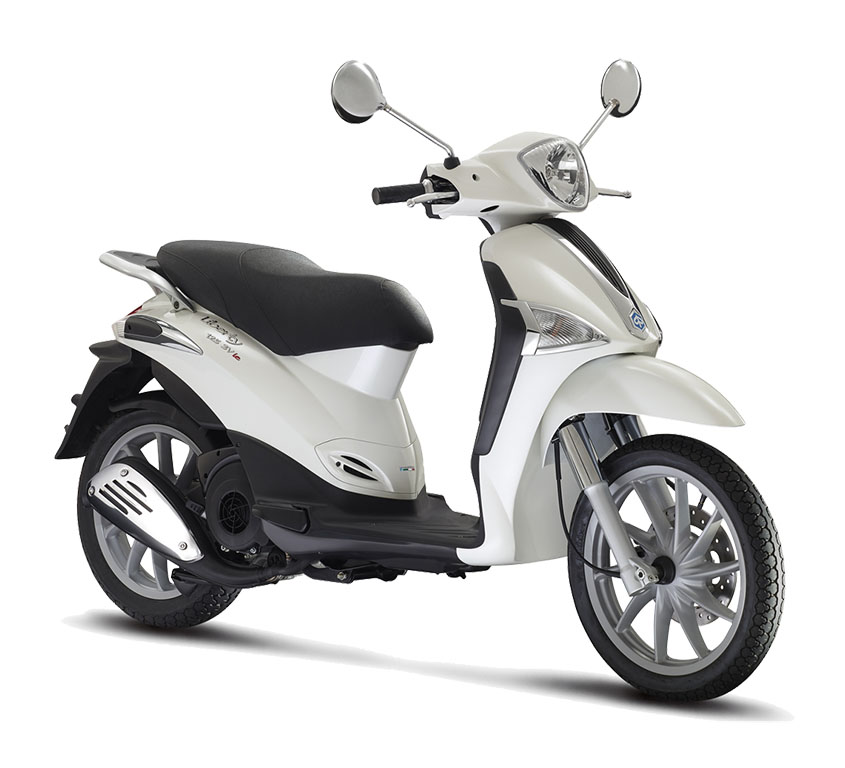 Scarabeo 100cc by Aprilia
Frequently Asked Questions
Find answers to the most commonly asked questions...
What will I need to hire a motorcycle or scooter?
You will need your driver's license and a credit card (VISA or MasterCard) for the security deposit. For anything larger than 50cc, you need a motorcycle driver's license. For a 50cc, a car license is sufficient. Note that some new car licenses allow you to drive scooters up to 125cc. Those will work as well.
Where I come from, we do not need a driver's license to hire a scooter. Is it the same in Greece?
No. You will need at least a car license to hire a scooter so make sure you bring it with you for your holidays.
Can I hire two or more bikes with one driver's license?
Yes you can but you won't be allowed to give either bike to another person to drive. So if you want to have options as to what you will drive one day or the next, that's fine. But giving the bike to someone without a license to drive or without one in his/her possesion at that specific time is prohibited and also illegal.
What is included in the rental price?
The rental price includes third party insurance, unlimited mileage, free road assistance in case of a problem, helmets for two, oil (for 2T engines), a map of the island and all taxes.
What is NOT included in the rental price?
The rental price does NOT include full insurance (available for an extra charge) and fuel.
What about fuel?
You will need to put as much fuel as you like in the bike depending on the distance you plan to cover. You just need to return the bike with the same amount of fuel as when you first hired it. So if you the tank was full when you took the bike then it must be full when you return. If it is almost empty to start with then you just bring it back empty.
What type of insurance do you offer?
All scooters and motorcycles are insured for the third party. That means that in an accident with another vehicle, when not your fault, you do not have to pay for anything. If, however, it is your fault, then you are responsible for the damages on the bike only, not the other vehicle. Full insurance is also available at an extra daily charge which will cover damages on the bike itself over a certain amount.
What is the minimum rental period?
The minimum rental period is one day. This can be 12 hours (morning to evening) or 24 hours (same time next day). You could hire a bike for a few hours if that is what you would like but a full day would still be charged.
Could I have a better deal if I hire a bike for more days than one?
We are here to help so yes, if you need the bike for more days than one, we could arrange a better deal for you, depending on the type of bike you like and number of days you want it for. But still, you should also consider the quality of the bike that you are hiring along with the price.
Am I allowed to take the bike on another island?
No. Only in very, very special occasions and under written permission from us is the bike allowed to leave the island of Paros.
Can I take the bike to Antiparos?
Yes. This is OK with us. However, please understand that we are unable to offer road assistance if something goes wrong. In case of a flat tire, mechanical failure or any other problem, you will have to bring the bike on Paros for us to come and pick you up from there.
Paros Bike Rentals
Parikia, Paros, 844 00, +30 22840 22250