MP3 Sport 300cc by Piaggio
Vespa GTS 300cc by Piaggio
Medley 125cc by Piaggio
ABS, Start/Stop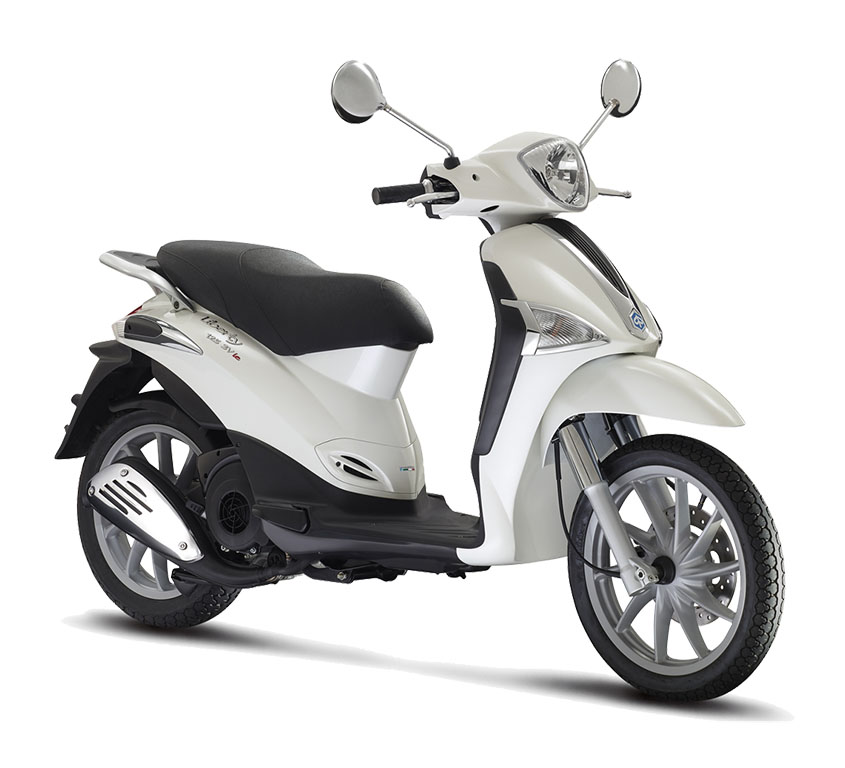 Hire a scooter or a motorcycle and explore the island of Paros in the best possible way. Choose from a large variety of scooters or, if you are feeling adventurous, select an off road motorcycle to take you to the toughest terrains of the island.
Being on holidays is all about having fun. We do our part by offering you brand new and well maintained scooters to see the island at your leisure. With a variety of 50, 100, 125, 150, 250 and 300cc scooters and motos, you are guaranteed to find the bike that fits your needs.
We have upgraded our fleet of scooters with two new additions. You can now hire the Piaggio Medley and the Piaggio MP3, exclusively from Paros Bike Rentals. Quality and safety are very important to us and both models come with the latest and most efficient Euro4 engines and ABS as standard. Make sure you check them out!
The best place we rented scooters from yet. The lady who runs the place set us up with transport and marked the best spots to visit on the island so we could make the most out of our stay.
I rented a 125cc scooter from this company last week. The scooter was very new and clean, equipped with ABS and was obviously well looked after. It rode smoothly with no mechanical issues. Two helmets were included for my partner and I. The staff were friendly and professional. When I returned the bike I paid the day rate as discussed – there were no hidden charges, extras or surprises. I'll certainly rent from this company again next time I'm in Parikia, and would recommend them to anyone.
Great service from the family that own this business. I unfortunately damaged one if their bikes, the way they handled the incident was really fair.
Paros Bike Rentals
Parikia, Paros, 844 00, +30 22840 22250